Sri Chinmoy Poetry Festival
in a garden-like meditative setting
The Sri Chinmoy Poetry Festival offers a unique window into the world of poetry interwoven with spiritual vision, musical and artistic elements. This reflects the broad scope of Sri Chinmoy's artistic and cultural legacy. A prolific writer and poet, many of his poems were also set to music and a deep inner devotional current runs through his expression. Mirroring this theme, the Sri Chinmoy Poetry Festival resonates with spiritual truth, musical performances and the beauty of nature and art. Guests and Presenters partake of the offerings and share refreshments during the evening as well.
Below is a smattering of interludes from previous festivals to share a glimpse of the broad variety of participation and artistic expression encompassed in the annual Festival.
Please click here for scenes from the 2019 Festival.
Please click here for scenes from the 2017 Festival.
Please click here for scenes from the 2016 Festival.
---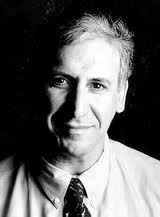 Edward Hirsch give a wonderfully rousing presentation on "Seeking through Poetry" as a keynote speaker in the 2010 Festival.  A  poet himself, Ed  is  author, among other works, of the surprise best seller How to Read a Poem and Fall in Love with Poetry. He is a former Chancellor of the Academy of American Poets,  President of the John Simon Guggenheim Memorial Foundation, and an extraordinary communicator of all that poetry has to offer.
---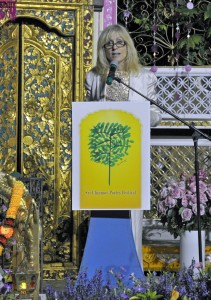 Fresh from Broadway, actress Madhurima Judith Light inspired the audience with readings from from Sri Chinmoy's My Lord's Secrets Revealed, a collection of poetic conversations between the Supreme Father and one of His sweet children in the 2011 Festival.
---
The first Sri Chinmoy Poetry Festival in 2009 brought Sri Chinmoy's poetry to life before an international audience in an outdoor setting in Jamaica, Queens.
Readers included Sudhahota Carl Lewis, legendary Olympian of track and field, who read some poems Sri Chinmoy had written on running in the inner world and in the outer world.
Professor Alan Spence, renowned Scottish author and artistic director of the international Aberdeen poetry WORD Festival, introduced Sri Chinmoys poetry.
Dr. Kusumita Pedersen, Chair of Religious Studies at St. Francis College in New York, lectured on Sri Chinmoys poetry, drawing upon on an article she presented about Sri Chinmoys philosophy at a conference at the University of Vienna.
Other presentations included readings from United Nations SRC Society of Writers and the Progress Forum.
Ms. Ranjana Ghose, Director of the Jharna-Kala Art Foundation under whose auspices the Festival takes place, welcomed the guests and led the the Sri Chinmoy Bhajan Singers in a musical and poetic performance of Sri Chinmoys work.
From Bangladesh, Tapan Modak performed Sri Chinmoys songs as well as Bengali creative artists Mithun Ahmad and Mumu Ansari. Additionally, performance artists and musicians from Australia, Austria, Bangladesh, Canada, France, Germany, Japan, Scotland, Switzerland, the United Kingdom and the United States.
A humorous dramatization of selections from Sri Chinmoys My Salutation to Japan was performed by Kanan and Hashi Roberts and Gunarashi Ito, Harashita Sunaoshi and Tyagini Furukawa.
---
As part of the Sri Chinmoy Poetry Festival, August 2010, an international team of individuals helped set a new Guinness World Record for translating a poem by Sri Chinmoy into the most number of languages (146).
Those reciting the poem included Olympic legend Carl Lewis, Guinness top record holder Ashrita Furman, UN Ambassadors and Consul Generals as well as people from a wide variety of different countries.
The poem was:
Be like a child,
Act like a child.
Go from one flower to another
In your heart-garden
Until you find complete joy
And perfect satisfaction.
-Sri Chinmoy
The poem was from the book Jewels of Happiness written by Sri Chinmoy. The 146 languages ranged from Bengali and Maori to Newari and Zulu, "Be Like a Child" was expressed with some of the most unusual and charming communication sounds in the globe.
---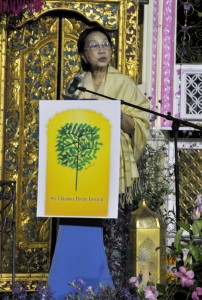 Aye Aye Thant, President of the U Thant Institute, read poetry which Sri Chinmoy had dedicated to her father, the third United Nations Secretary-General, U Thant. She also shared recollections of the relationship between the two men, including how her father had encouraged Sri Chinmoy to conduct meditations at the United Nations for its delegates and staff. 2011 Festival presenter.

---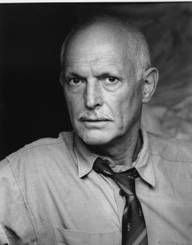 Noted poet and anthologist Edward Field sent his greetings and a video of his poem "The Great Breath", which he especially filmed in honour of Sri Chinmoy's 80th birth anniversary. Mr. Field first met Sri Chinmoy shortly after Sri Chinmoy's arrival in New York in 1964 and recalled, I remember fondly meeting him when he first came to America many, many years ago. and then.he became world famous! He is still vivid in my mind he was such a radiant youth. 2011 Festival.

---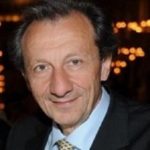 Professor Franz Woehrer of the University of Vienna also sent special greetings via video to the 2010 Festival. He had invited papers on Sri Chinmoy's work for the 2009 conference he  organized in Vienna on Interdisciplinary Approaches to Spirituality in the Literatures of the English-Speaking World